As a Chinese saying goes, the most beautiful scenery is always on the road. Each place in Xinjiang has its own unique culture and landscape. Therefore, roads play an important rolls in connecting each place. In ancient times, there was silk roads in Xinjiang linking China with the west. Today, high-quality highways have connected all the cities in Xinjiang. It also links xinjiang with other parts of China and even other countries. Now, let's take a look at the top 10 attractive roads in Xinjiang.

1. Duku highway,G217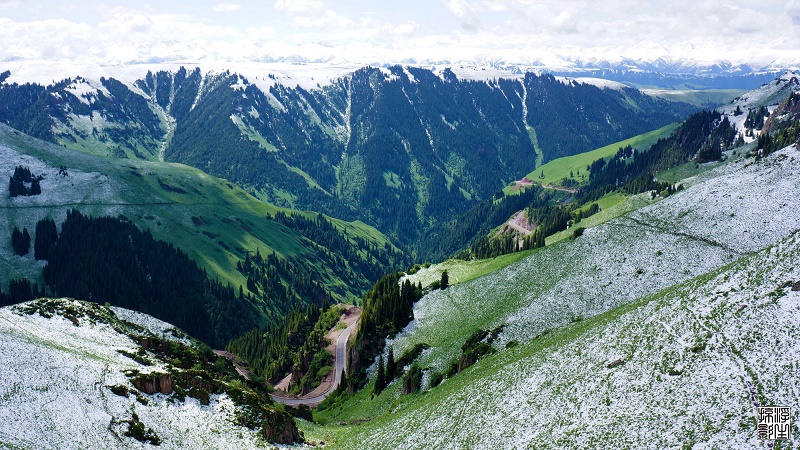 This is a 561km highway connecting the northern and southern parts of Xinijang. It stretches through mountainous areas and canyons, connecting numerous ethnic communities. It is a milestone in the history of highway construction in China. As it is constructed in the middle of dushanzi and kuqa, we gave it the name "duku highway".
(click here for more details)
2. Taklamakan desert highway,G315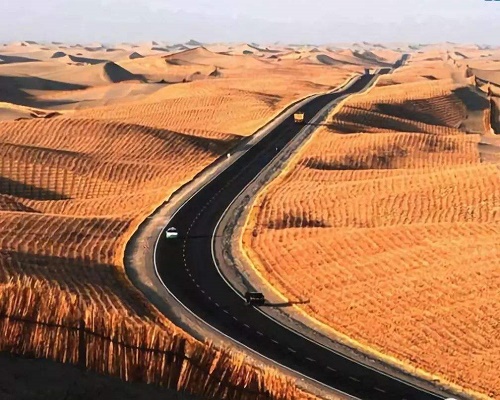 Taklamakan desert highway is the longest road built in the flowing desert in the world.There are four parts of it were built. The first one is from Luntai county to Minfeng county. It starts from the east of luntai and passes through lunnan oil field, tarim river, xiaotang, tazhong 4th oil field and taklamakan desert. In the south, it connects with chachan of minfeng county and national highway 315 (G315).
Tip: Taklamakan desert is located in the center of tarim basin in southern xinjiang. It is the largest desert in China, the tenth largest desert in the world and the second largest mobile desert in the world.
(click here for more details)
3. The Road of Friendship between China and Pakistan,KKH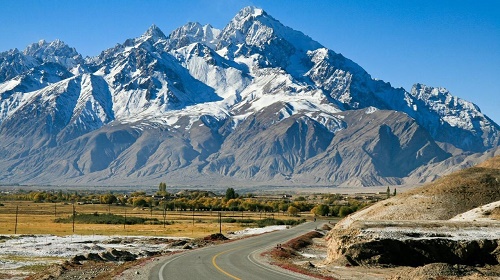 The karakoram highway (China-Pakistan international highway) is a highway linking western China with Pakistan, also known as KKH.The karakoram highway is the transportation link of northern Pakistan, and a vital transport link leading to the  Islamabad and the southern coastal areas. It is of great significance to the economic development of northern Pakistan. The karakoram highway is also a part of Pakistan's national highway network and has important strategic and military significance for Pakistan's national security.
4. Yizhao road, s237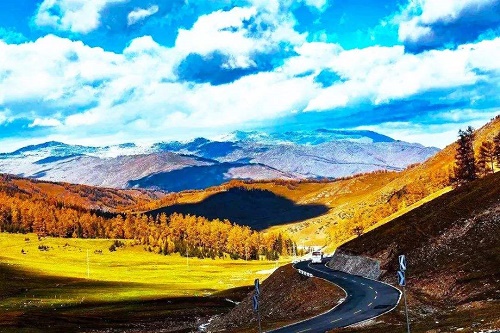 From yining city to zhaosu, the only way is the "yi zhao road." It connects the north and south of xinjiang. And the whole length of it is 180 kilometers, starting from the xiate ranch in zhaosu county of yili kazak autonomous prefecture, and ending at the xiate ancient road of broken city in wensu county of aksu region, connecting the north and south of tianshan mountain. Yizhao road is also a section of the ancient silk road "gongyue road", which is described as one of the most precipitous and scenic roads in xinjiang.
6. Kanas-hemu,x852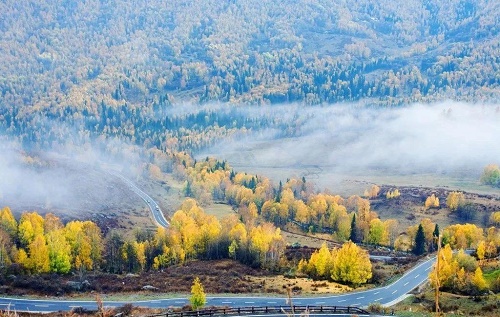 Kanas scenic spot is located in the middle of the altai mountain in xinjiang, a golden belt bordering China with kazakhstan, Russia and Mongolia. The opened area of the scenic spot is 10030 square kilometers, ranking first in the world. Moreover, there are 55 scenic spots in kanas scenic area, belonging to 33 basic types.Including Kanas national nature reserve, kanas national geological park, baihaba national forest park, jiadengyu national forest park, kanas valley, hemu valley, naren grassland, hemu grassland, hemu village, baihaba village and kanas village
7. Harrow road, s235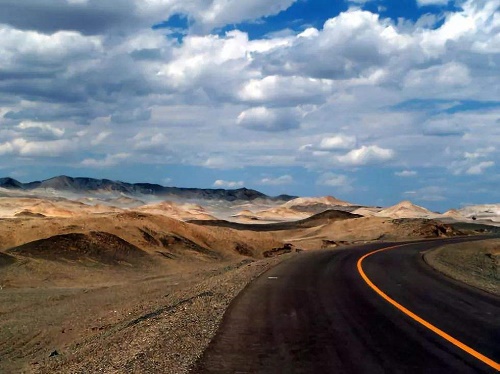 From hami to ruoqiang county, the total length of the road is about 740 km, including about 350 km of asphalt pavement, and 390 km of basic road (mainly made of local materials like piled salt soil). In most cases, this kind of road could be a little bit bumpy, but in xinjiang due to arid weather, it is common for locals to drive with speed of 80km. However, it should be noted that in case of rain, the road surface could be slippery. According to local drivers it's kind like driving on the ice, So, speed control is very important!
8. Xinjiang-Tibet Highway,G219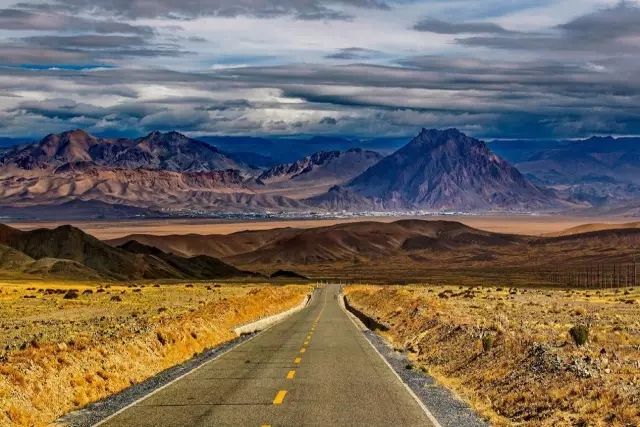 Xinjiang-Tibet Highway was opened in 1957, is one of the world's highest highway with an average elevation of 4500 meters and an annual average temperature of - 9 ℃. On the way, we need to cross five mountains with altitude over 5000m, 16   iceberg dabans and 44 glaciers.
It is the most dangerous way of several routes into Tibet, especially the in area of  jieshan daban and the ditch of the dead.
9. Saiguo expressway,G7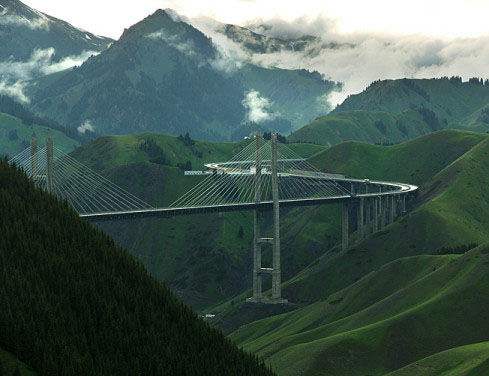 Saiguo expressway is the first mountain expressway in xinjiang.It is also the first expressway running through tianshan mountain and connecting Bridges and tunnels in xinjiang, with a total length of 56.2 kilometers.
Considering the needs of tourists for silimu lake, the expressway was designed with a special exit on the lake. After a long journey, tourists can directly go to the lake and relax in the beautiful scenery.
10. Lianhuo highway,G30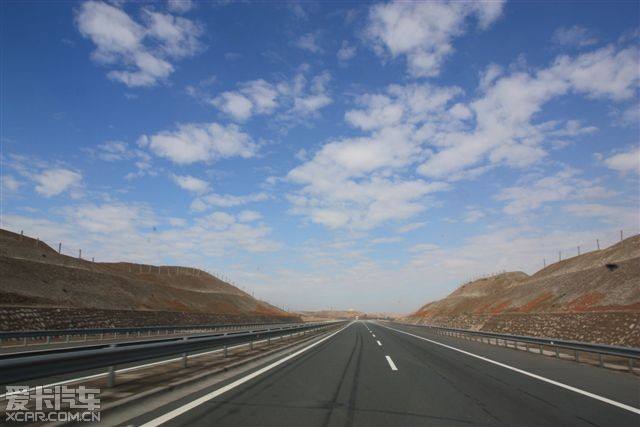 As the longest expressway in China, lianhuo expressway traverses eastern, central and western China, passing through major cities such as lianyungang, xuzhou, shangqiu, kaifeng, zhengzhou, luoyang, sanmenxia, xi 'an, baoji, tianshui, lanzhou, wuwei, jinchang, zhangye, jiayuguan, jiuquan, urumqi, yining and horgos.It plays a vital role in the Belt and Road Initiative!
Apart from that, there are many scenic spots along the way which is suitable for self-driving travel. National 5A tourist attractions along the way: shaolin temple, longmen grottoes, yuntai mountain, shanghe garden during the qingming festival, Yin ruins, shennong mountain, baiyun mountain and zhongyuan giant Buddha scenic area.