Xinjiang China Travel- Your Xinjiang Travel Experts



  If you are looking for an unique Xinjiang experience, Xinjiang Travel Experts can offer you an unforgettable one. Over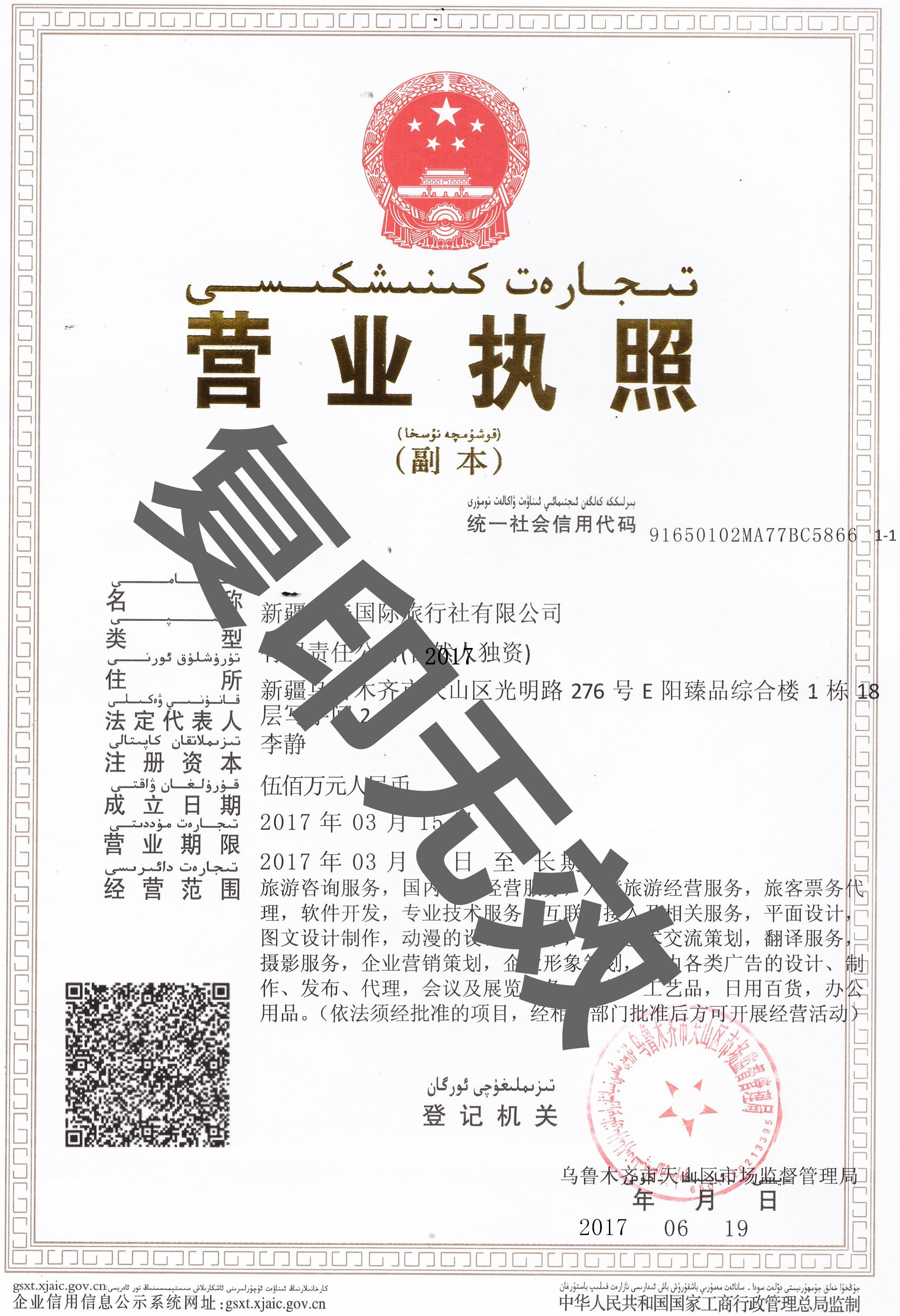 many years, we have provided custom-designed private and group tours to clients that have had a will to learn more about dreamland Xinjiang.
  As a professional tour operator, Xinjiang Travel Experts are dedicated to offering you some of the most special tour experiences through-out Xinjiang with special focus on quality service and reasonable prices. Let Xinjiang Travel Experts create the perfect tour to compliment your next visit.
 With our years of professional travel service, we promise you a worry-free and memorable journey. You name the places you want to see and we design the tour in your way. As locals, we know the land, the culture and the people very well, which will help create a distinctive and authentic Xinjiang tour.
 The philosophy of Xinjiang Travel Experts is the opposite of the typical Chinese tour approach of low upfront fee, ruthless commission taking, and being herded in and out of mediocre stores. Our tours are designed to provide genuine value for our travelers, and a complete Xinjiang experience with real insight.
  We are proud of all the amazing destinations Xinjiang has to offer, and we look forward to meeting you in beautiful Xinjiang. Please check the below license. Your reliable Xinjiang Tours Organizer.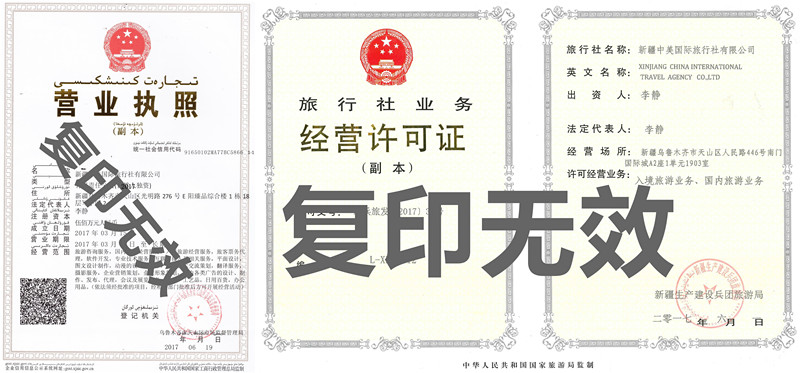 Words from Direct Manager
Dear Traveler,

Thank you very much for your interest in the Xinjiang, Xinjiang is the largest province in China covering the area of 1.66m sq kms with so much to see and visit. Our province is rich in all kinds of tourist sites, from the holy mountain of Tianshan to the vast Nalati grasslands, from the great desert Taklamakan to the grand lake of Sayram, with the historical sites of the Silk Road and the colorful folklore of so many different minorities. In addition, local Xinjiang food is unique with the style of Central Asia and Turkey
I am Ms. Lesley (many clients thought I was a man). In 2003, I passed the English-Speaking Guide examination when I was a university second-year student. With that I started to guide tour groups during the summer vacation, giving me an opportunity to practice my spoken English and helping to pay for my college expenses. The most important thing, though, was that it made me realize that I loved my job, and tourism.
From 2003 to 2006, I guided many tour groups to Xinjiang, Silk Road as well as other destinations within China. During the period, many of my clients encouraged me to establish my own tour operation in order to provide my good service to more travelers from abroad. I eventually answered what I thought was my calling and started operating tours in 2007. 
For more than ten years since then, I have worked as travel consultant, Silk Road specialist, group operator, and coordinator. I am passionate about the Silk Road and in providing culture tours, study tours, family tours, independent tours and even self-driving adventures, etc. I have always been focusing on delivering wonderful personalized programs and exceptional service. 
There are several departments in my company, including Domestic, Inbound Partnership I am the one responsible for online clients, supervising the program, determining pricing with clients, and answering any questions related to the tours. I have two assistants who help prepare the detailed tour itineraries according to the client requirements, and make the booking arrangements. I always believe that good communication to ensure clear understanding of the tours as well as our services will lead to the eventual client satisfaction. 
In advance of any tour departure, I always thoroughly review and double-check all the arrangements. Also, every year with time permitting, I would visit different parts of China to make sure my decisions on the tour destinations are good and suitable for my clients. With the experience of operating 1200+ tours to Silk Road and other parts of China, I am confident I can help make your dream tour a reality.
Here are some pictures of my own traveling and the meeting with clients