Anjihai Grand Canyon, it is also known as Red Mountain Grand Canyon, it is located on the Northern slop of Tianshan Mountain, west of Anjihai Town, Shawan County, originated in Tianshan Mountain.
xinjiang travel,Kashgar travel,silk road travel,Karakul Lake,kashgar travel from Kyrgyzstan border,Xinjiang Travel agency
Anjihai River is originated in Tianshan Mountain, through many years of scouring, in the vicinity of Tungut, it was formed a huge alluvial fan under the Northern slope of Tianshan Mountain. The scale of the river valley alluvial fan is quite magnificent, to the north opening with umbrella-shaped, it can be called a geographical wonder. By the way this is not a scenic spot, the valley is quite dangerous , just be careful if you want to enjoy the beauty landscape or take picture.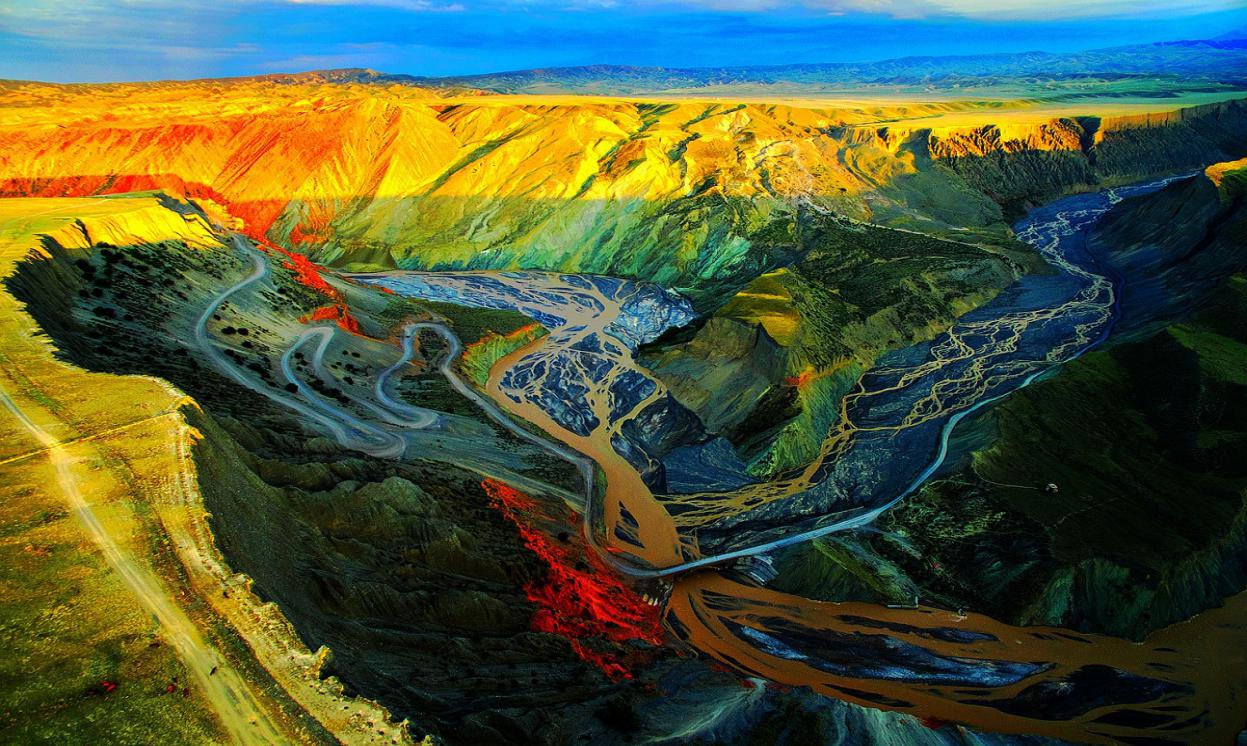 Anjihai River is one of the four major river systems in Shawan, upper reaches is Bajian stream, originated from the main peak of the Ilian Habiga Mountain, such as a wild horse flow down in a rushing torrent to a far distance,rushed out of the Grand Canyon near Tungut, thus formed a grand-scale of the Piedmont Alluvial fan under the northern slop of Tianshan Mountains.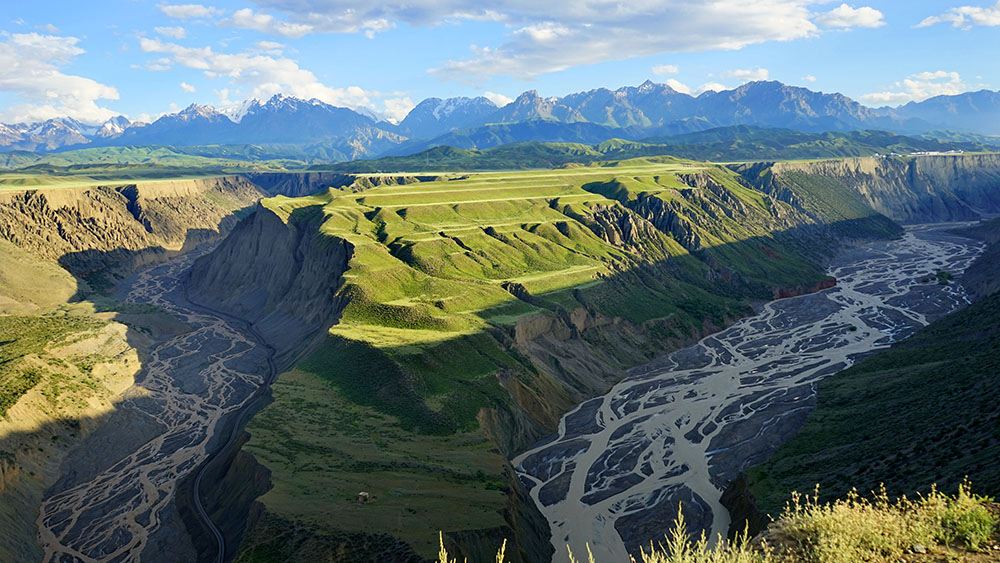 The river is in the plain hilly area about 7.0 kilometres north of Yuanxing Palace, inaccessible precipice and a hanging cliff, formed a plain and defile which is quite peculiar in Geomorphic history.