The apple Gorge(Guozi gou) also known as Talqi Valley, it is a well-known Canyon passageway that north goes to the Sayram Lake and south to the Ili Valley. In ancient times, it was the significant passage of the new North Silk road leading to Central Asia and Europe.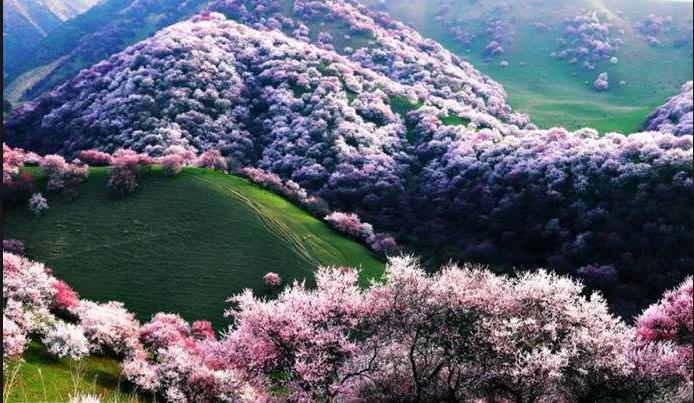 When the tourist on their way to Ili, the bus driving along the highway through the gorge, their eye will be attracted by dark green forest and light green apple trees. Cool and fresh air make them delighted, two or three Kazakh herdsmen's yurts are doted in the forest with a light cooking smoke floating in the air, make a paradise view.
Apple Gorge was the significant passage of the new North Silk road, It is said when Genghis khan was conquering westward, he ordered Chaghtai, his second son to open the way for the army, and 48 bridges were built. It made contribution to the success of the military action of Genghis khan.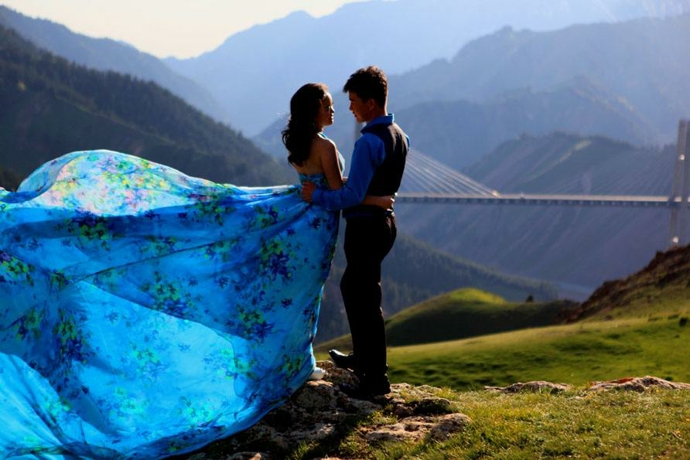 Now there is a highway of 28 kilometres long winding its way through the valley.
Guozigou is beautiful for its colour, especially at the late spring and early autumn. Mountains and river valley take different colors under the sunshine, pink and white apple flowers make the valley like a fairyland in spring, goldern leaves make the valley to gold. Winter makes the valley like a shining crystal.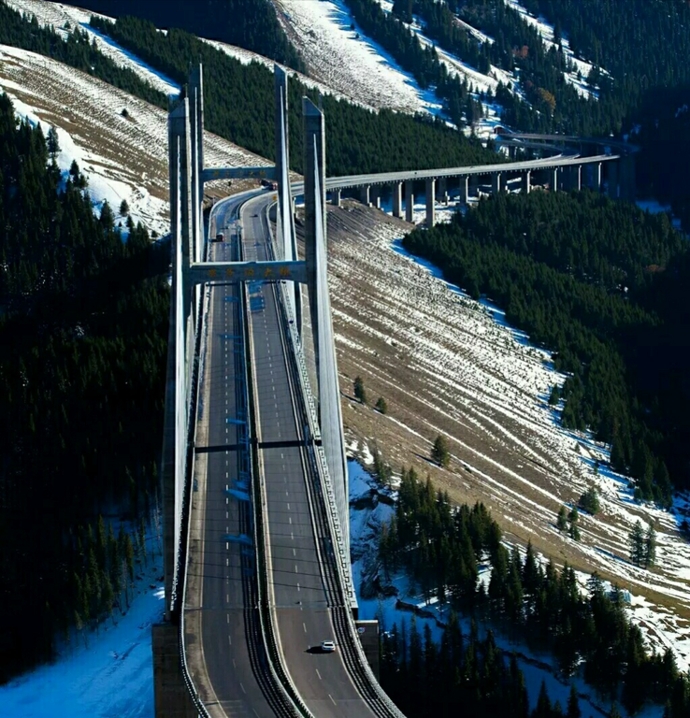 Driving alone Urumqi to Ili, you will pass Guozigou. If you travel from east to west, you will pass through the famous Sayram Lake first, and then through a mountain tunnel several kilometers long, you will reach Guozigou.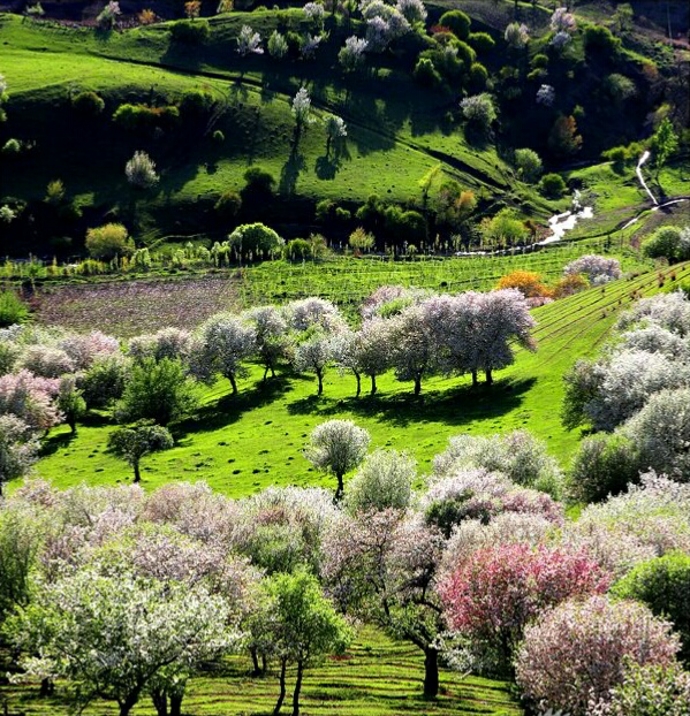 23 Days Xinjiang Tour