Why take the Silk road tour in China?
The process of linking nomadic grasslands to a mutually reinforcing and interconnected world is reinforced by China's growing ambitions. During the Han Dynasty, the wave of expansion pushed China's borders into wider territory and gradually reached what was then called the Western Regions, today's Xinjiang.The site is located in Gansu's Hexi Corridor, a 600-mile-long passage connecting the hinterland of China with Dunhuang County, an oasis on the edge of the Taklimakan Desert. From Dunhuang, there are two north-south channels to choose from, either of which is risky and eventually leads to Kashgar, which is just at the intersection of the Himalayas, the Pamirs and the Tianshan Mountains. The expansion of China's territory linked the whole Asia together.
xinjiang travel,Kashgar travel,silk road travel,Karakul Lake,kashgar travel from Kyrgyzstan border,Xinjiang Travel agency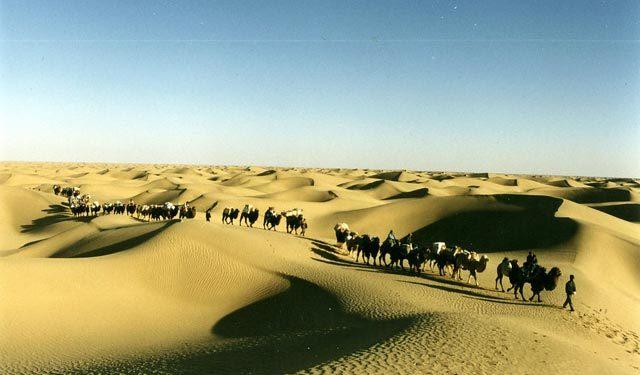 The expansion of China's territory has aroused Chinese's interests in the outside world, the trade exchanges between China and the outside world are slowly developing. The opening of the passage along the edge of the Gobi Beach, especially the passage west of Yumen Pass (the only way for the caravan to travel westward), was difficult to develop. Whether passing through the Taklimakan Desert, or across the Tianshan Mountains or the Pamir Plateau, it is necessary to cross dangerous areas, from one oasis to the next.
The main product of trade is silk. Besides being used to curry favor with nomadic tribes, the Silk Road has impacts on many aspects in ancient times. In the Han Dynasty, silk is regarded as coins and grains, could be used to pay the salaries. To a certain extent, silk is the most trustworthy currency.
Making enough coins as currency was a difficult problem. In fact, coin was not yet fully popular in China at that time. Repayment for soldiers and provisions is even more problematic, people in the war-torn border areas complaining constantly that copper is worthless and that food rots over time. As a result, piles of silk were often used as money, as military salaries, or as fines for punishing Buddhist monks in Central Asia. Silk, as a luxury, has also become an international currency.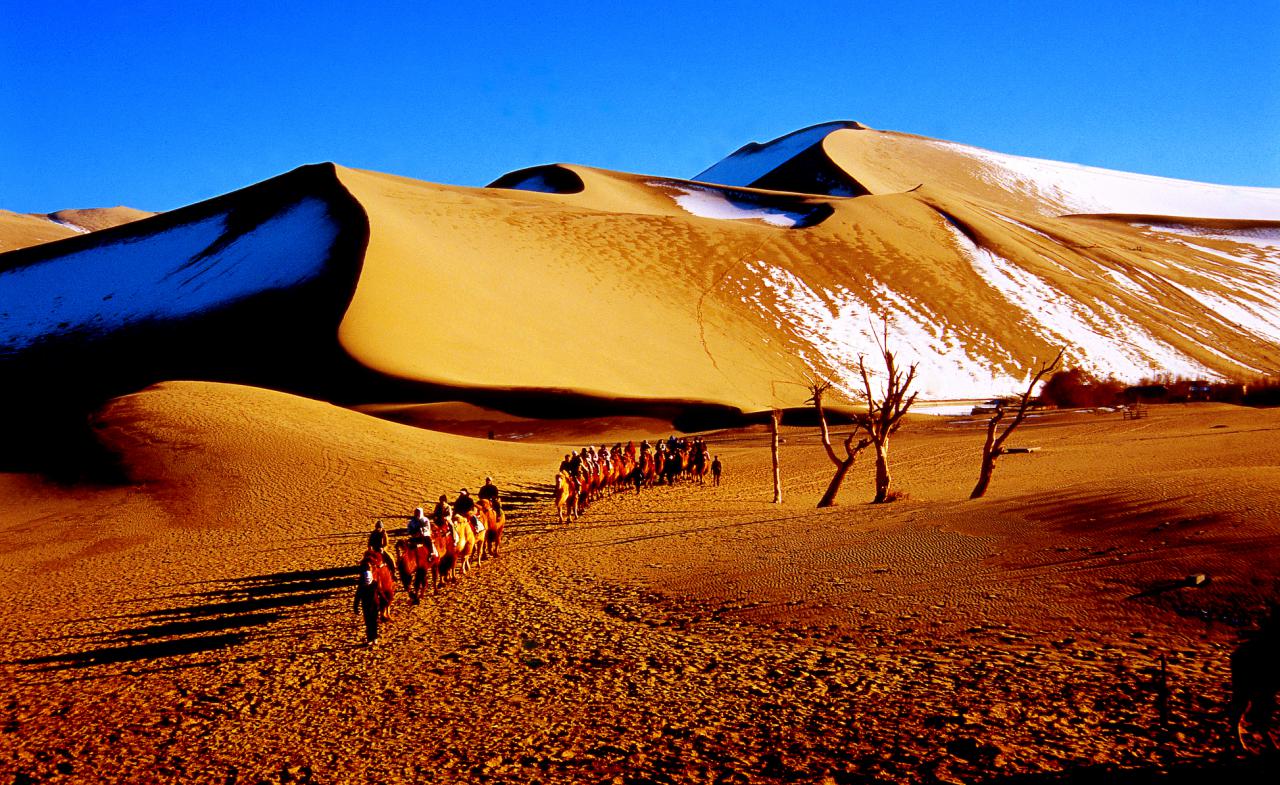 China has also formulated trade rules for foreign businessmen and established a formal management system. A set of 35,000-character documents found in the site of Hangquan, an ancient fortress not far from Dunhuang, vividly depict the daily commercial activities of the throat of the Hexi Corridor.These words are written on bamboo slips or wooden boards. From their contents, businessmen entering China must follow the prescribed route. They will be given customs clearance documents and often asked by officials to make sure that they will eventually return home. Like nowadays hotel registrations, these visitors are carefully documented: how much they spend on meals, what country they come from, who they are, and where they are going to go next.
Silk Road China Tours Itinerary