As one of the popular travel destinations in Xinjiang, where you can visit the spectacular grassland, the magnificent Tianshan Mountains and the beautiful lavender fields.
What to visit?
Many local people say: " one wouldn't see the true beauty of Xinjiang if she or he hasn't been to Ili, hence Ili is also called the "Little Switzerland of the East."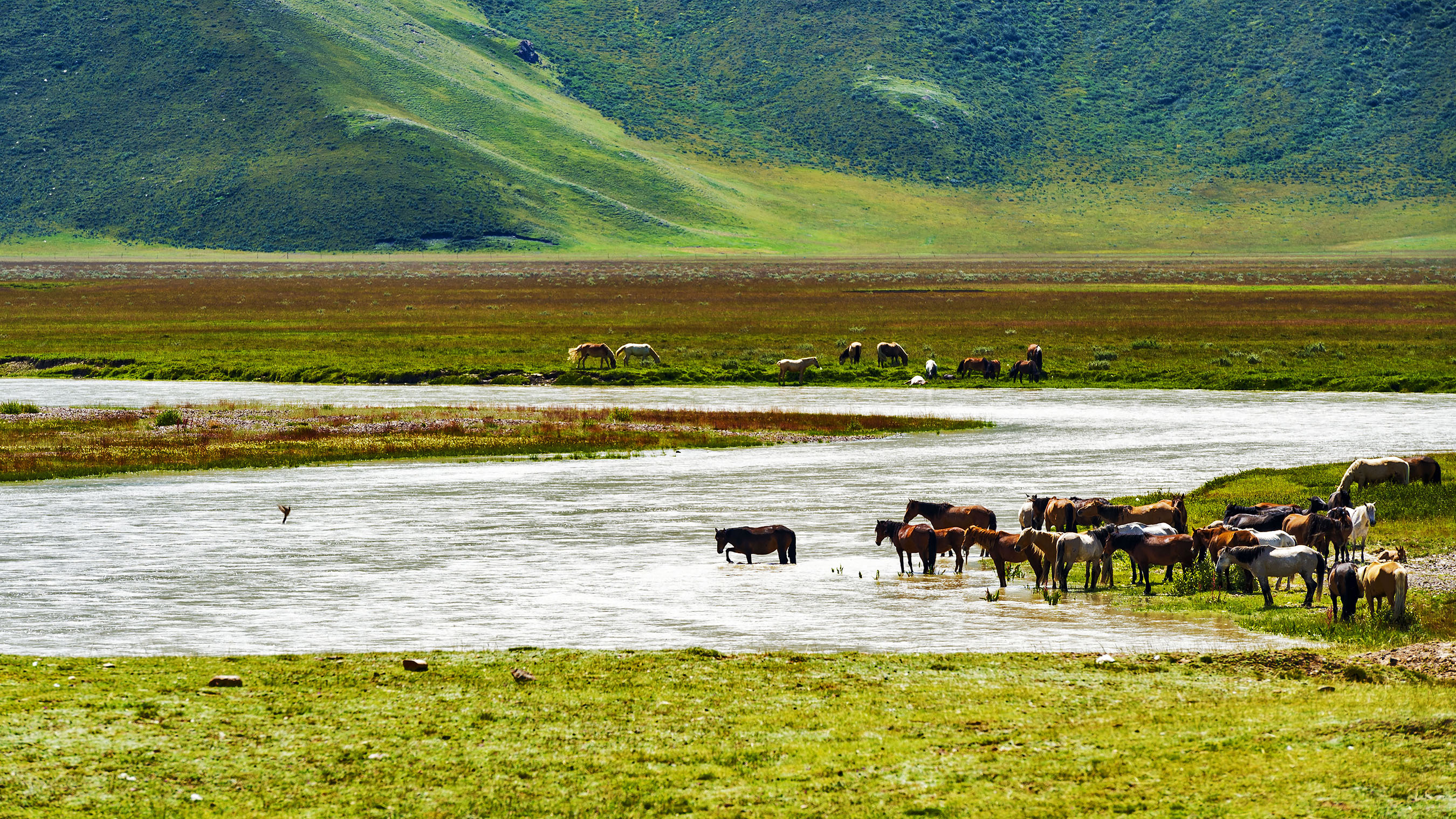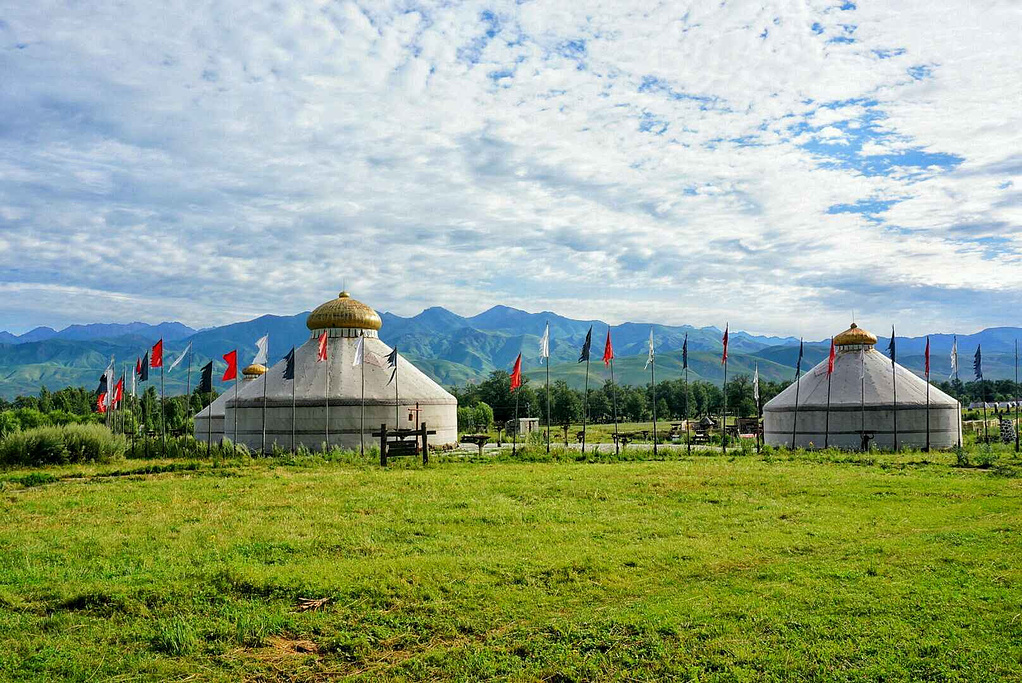 Tuergen Xinghuagou (apricot valley):
The Tuergen Apricot Valley is located in Tuergen Town, Xinyuan County in Ili. It is the largest wild apricot forest left from the middle ages. Every spring, the seas of apricot blossoms there attract lots of tourists. 
The apricot blooms around 20th April when there is frequent rain in Tuergen, so please pay attention to the weather forecast and plan your trip. In June, the apricots will be ripe, so it will be a good time to taste the delicious fruits.
Best time to visit: Every Mid-April to early May is the best time to travel to Tuergen Apricot Valley. 
Best shooting time: One to two hours after the sun rises.
Good timing: The apricot blossoms only take about seven days from bloom to fade, so do keep up with local travel news and try your luck.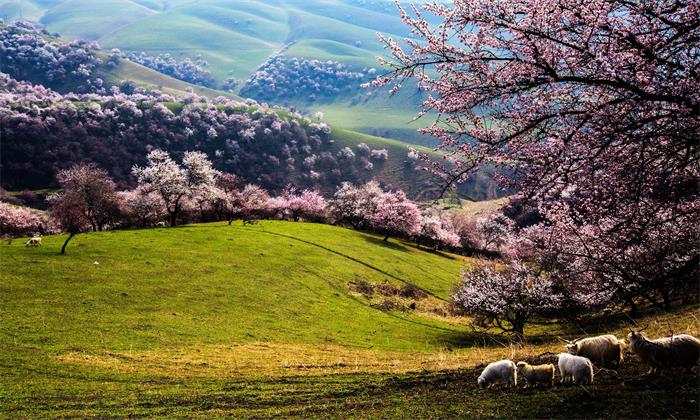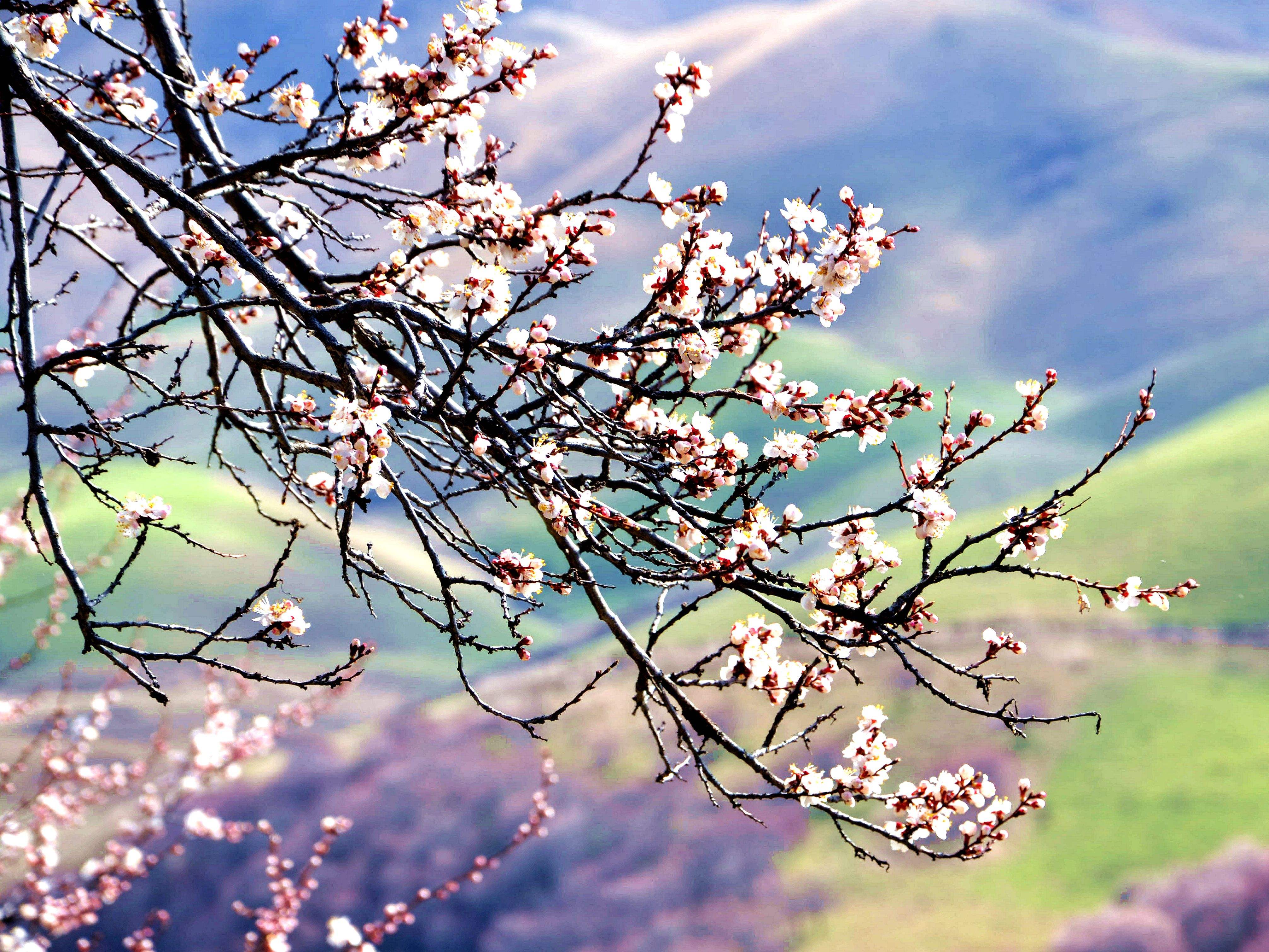 Naraty Grassland:
Located at the foot of Tianshan Mountains and the east section of Ili River Valley. Naraty scenic area always knows how to attract more travellers to come here. It is one of the highest grasslands in the world nicknamed the "Sky Grassland."
The River Valley grassland, also known as Panlong Valley Road, is the favourite pasture of Kazakhs with the rich landform, dense vegetation, abundant streams, warm climate and many grasslands on slopes. when you visit the grassland, you will be attracted by these splendid views such as the winter nests scattered among the valleys and jungles, the yurts of herdsmen on the two sloping grasslands, these elegant blue-and-white domes plus the green forests to name just a few.
When is the best time to visit?
The best time to visit Nalati Grassland is between June and September when the grassland is carpeted with colourful wildflowers and wandering herds of goats, sheep, and cows. 
Tips:
Entrance fee: 
Peak season: 95 RMB ( Jun. - Sept ).
Off-season: 75 RMB ( Apr. - May ), (Oct. - Nov). 47 RMB (Dec. - Mar).
Best visiting time: June - September
Opening time: 8:30 a.m. - 8:00 p.m.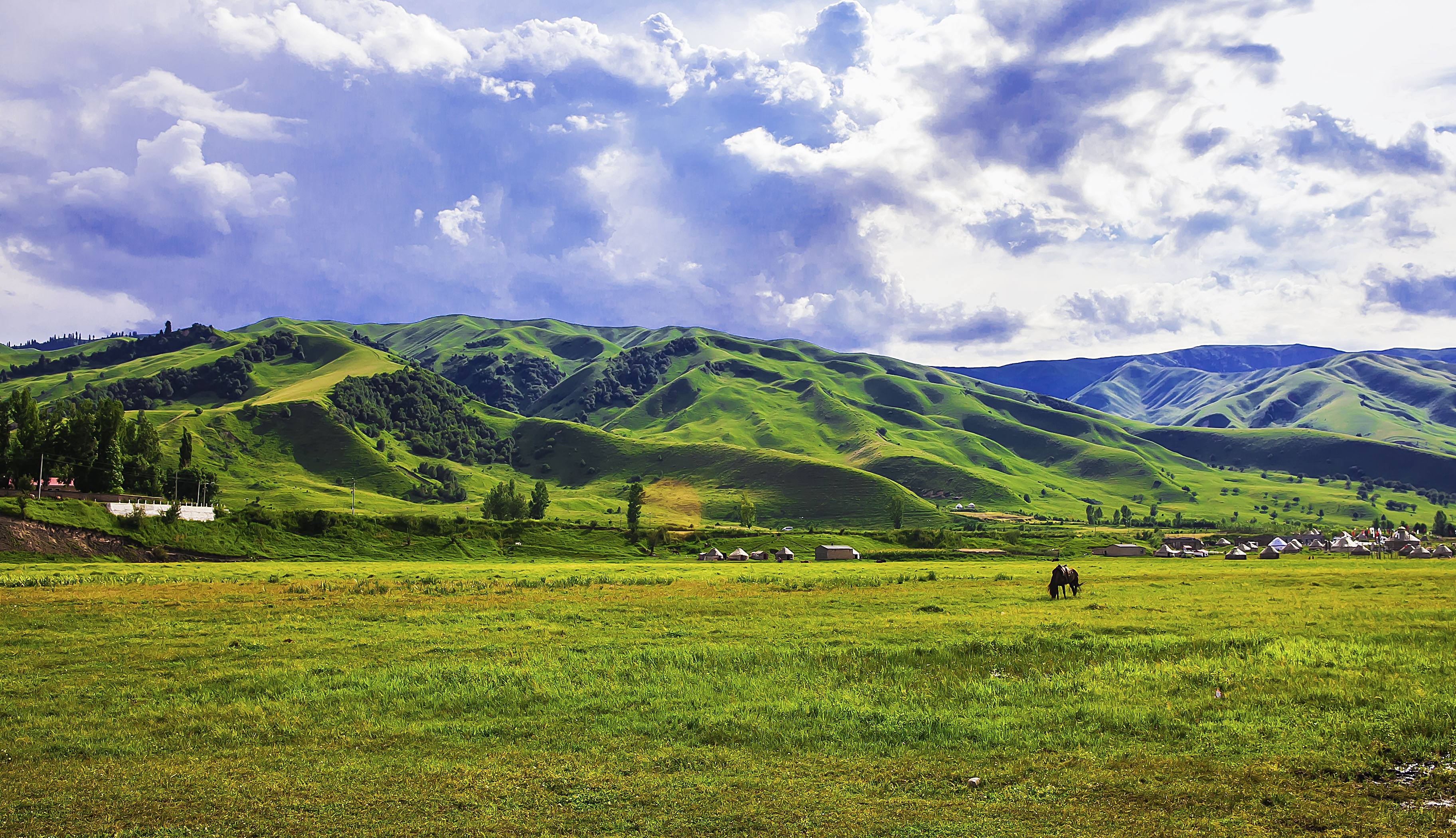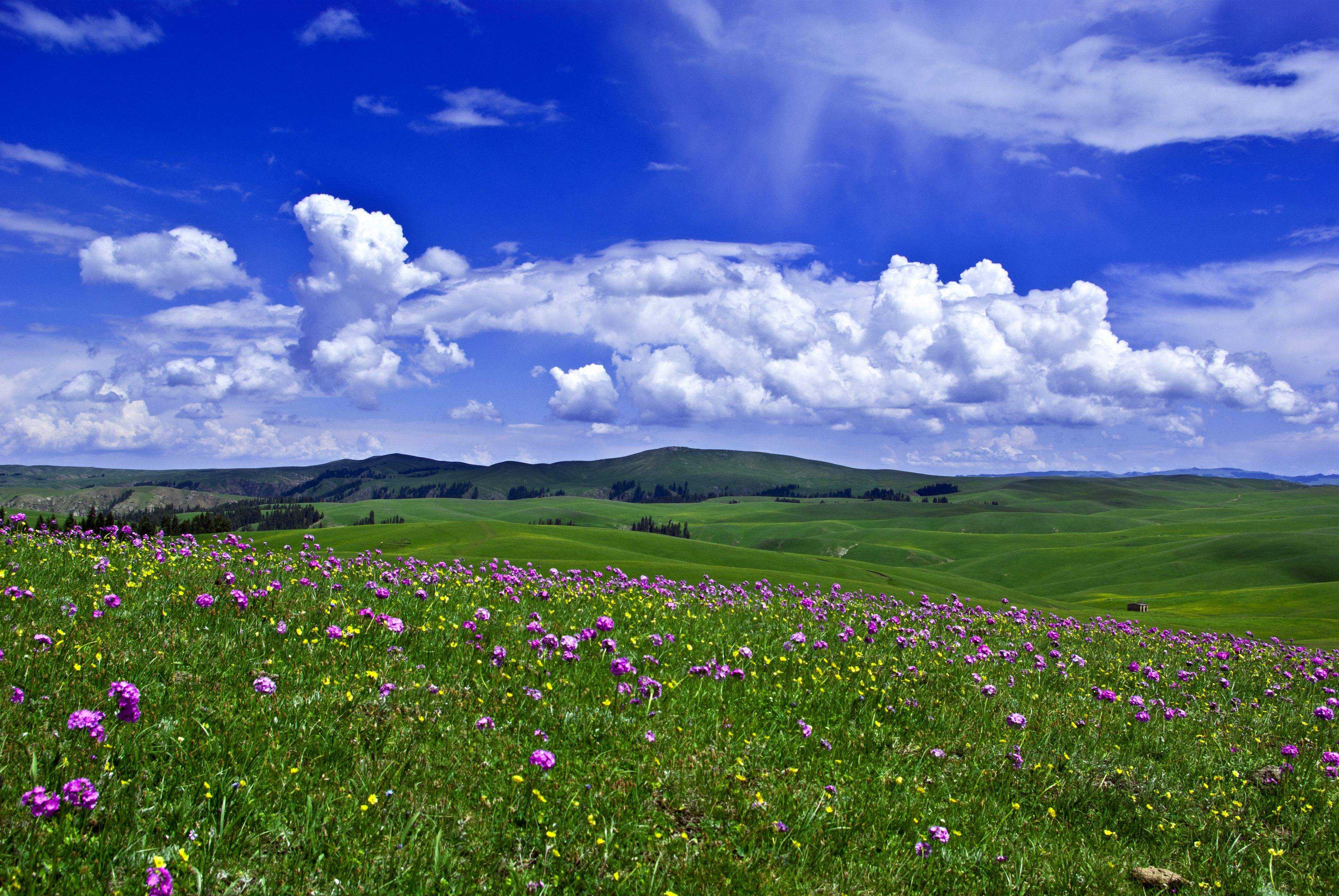 Dushanzi to Kuqa Highway:
As one of the stupendous highways in Xinjiang, Dushanzi-Kuche Highway, 561 kilometres in length, is a highway connecting Xinjiang's southern and northern areas. It stretches across steep mountains and passes through deep mountains and valleys, connecting numerous ethnic communities.
What to visit?
The highway has greatly shortened the transport distance between southern and northern Xinjiang and is regarded as a monument in the history of highway construction in China. The road runs through the middle part of Tianshan Mountains, throughout the journey the intrusive rocks, volcanic rocks, sedimentary rocks and their metamorphic rocks of various periods and some Several large-scale tectonic lines of Tianshan Mountains can be observed. The ophiolite suite of the North Tianshan Mountains consists of peridotite, gabbro diabase, Pillow Basalt and radiolarian siliceous rocks, and the ultramafic belt near the Hashilgen fault, Carboniferous volcanic rocks in the eastern margin of Yining Basin a