Traditional Festivals in Xinjiang
Nadam Festival at Sayram Lake
Time: Late July to early August
Location: Sayram Lake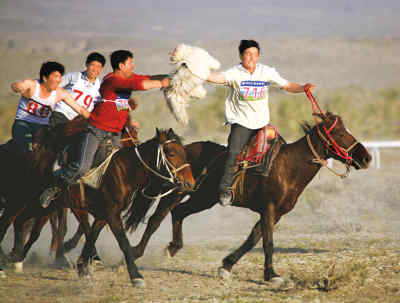 Sayram Lake The Sailimu Lake originates from the Mongolian word "Sailimuzhuor" which means "lake on the ridge of the mountain", surrounded by mountains and beautiful grass and flowers. Nadam is the most grand festival of the people on horseback (especially Mongolian and Kazakh). Every year from the end of July to the beginning of August is the most lively time of the lake.
The Mongolian and Kazakh herdsmen in the hundred miles should hold the nomad conference in the lake. There are not only recreational events with songs and dances, but also traditional sports competitions such as wrestling, horse racing, Diao Yang, girl chasing, as well as mutually beneficial fairs and trade activities.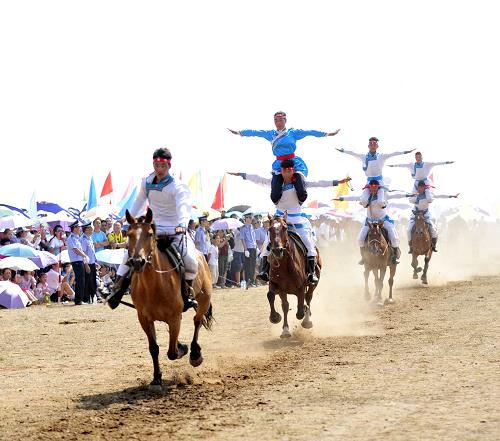 Diao sheep is a traditional sports activity of ethnic minorities in the northwest pastoral area. That is to place the sheep in the prescribed place, both riders from the starting point to quickly drive the horse to seize, the sheep will be caught or put on the back of the horse, to the end of the gallop, the other side will use skills to block the seizure, in order to win the sheep and first to the end.
Diaoyang has strong antagonism and fierce competition. It is also a kind of horseback sports competition which integrates bravery, tenacity and wit. The number of people taking part in Diao sheep can be few and few.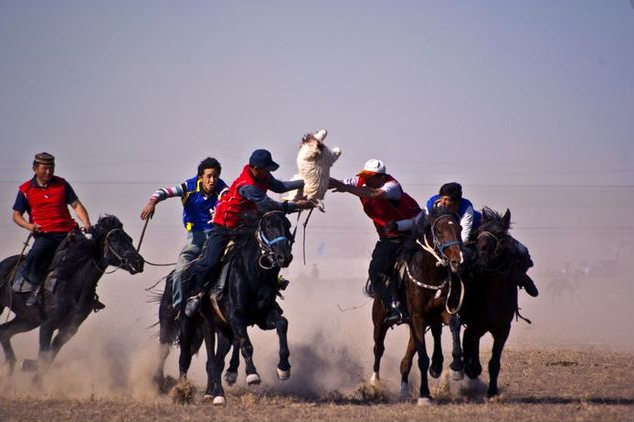 Kashgar Dawa Zi Festival
Mid June
Kashi region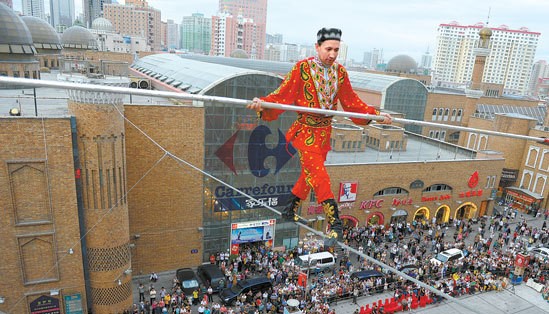 The word "Dawa" is derived from the Persian "Da bar", which means "people walking at a high altitude". It can be seen from the name that "Dawa Zi" is actually an ancient acrobatic performance of the Uygur. History records that the acrobatics of "Dawazi" originated in the Western Regions more than 2,000 years ago. It was introduced into the Central Plains in the Han Dynasty and prevailed in Uygur settlements in southern Xinjiang. On June 22, 1997, the "Davazi" was introduced into Adiliwu Seoul and successfully crossed China's Three Gorges on the Yangtze River in 13 minutes and 48 seconds, breaking the Guinness World Record. Every year in mid-June in Kashgar, Xinjiang, "Dawazi" artists gather together to show their skills.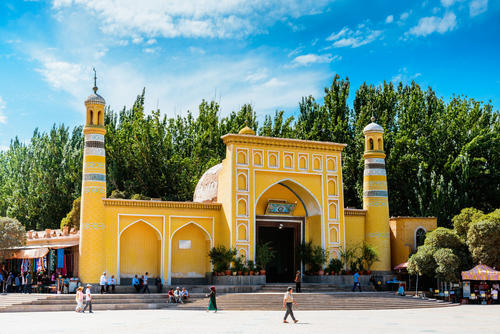 6 Days Kashgar Tour