There is a saying among tourists, "If you haven't been to Kashgar, you haven't been to Xinjiang". Stepping into Kashgar is like being transported into one of the thousand and one nights of The Arabian Tales.
It is an amazing adventure from Kashgar to Kyrgyzstan
Kashgar, an oasis city, is located in western Xinjiang Uygur Autonomous Region, far western China. Kashgar lies at the western end of the Tarim Basin, in a fertile oasis of loess (silt deposited by the wind) and alluvial soils watered by the Kaxgar (Kashgar) River and a series of wells. The climate of the area is extremely arid, with variable precipitation averaging about 3 inches (75 mm) per year (most falling as rain during the hot summer months). Average temperatures range from 21 °F (−6 °C) in January to 79 °F (26 °C) in July.
Kashgar's historical importance has been primarily regarded as a trading center. Situated at the foot of the Pamirs (mountains) where the ranges of the Tien Shan and the Kunlun Mountains join, Kashgar commanded historical caravan routes—notably the famed Silk Road westward to Europe via the Fergana Valley of present-day Uzbekistan, as well as routes going south to the Kashmir region and north to Urumqi and the Ili (Yili) River valley.
There are many interesting places worth to visit. Now, let me show you some of them.
1. Kashgar Ancient City  (National 5A tourist attractions):
Kashgar Ancient City is located in the center of Kashgar city with a total area of 3.6 square kilometers. The tourist attraction has 18 scenic spots including the downtown of the ancient city, Héytgah Meschit, and the Hathpace Folk House, among which the ancient city is one of the largest earth construction complexes in the world. Streets and alleys crisscross and buildings are scattered at random. It is the only complete maze city block in China.
2. Id Kah culture tourist attraction:
Located in Kashgar city of Xinjiang autonomous region, the cultural tourism scenic spot of an Id Kah ethnic group is a historical and cultural humanistic scenic tourism area, integrating ancient architecture, cultural relics, market, handicraft display, and folk culture. In November 2007, it passed the evaluation of the national tourism administration and was approved as a national 4A scenic spot, becoming the only national 4A scenic spot in the three prefectures of southern Xinjiang.The scenic area mainly includes gold jewelry street, folk products street, Id Kah mosque, Id Kah square, sightseeing tower, and Kashgar folk museum.
3. Afaq Khoja Mausoleum:
The Afāq Khoja Mausoleum or Aba Khoja Mausoleum is a mausoleum in Xinjiang, China. The holiest local Muslim site, it is located about 5 km north-east from the center of Kashgar, in Haohan Village, which has is also known as Yaghdu. The shrine is heavily patronized by sightseers.
Except what I have just described above, there are much more interesting places waiting for your visit.
Benefiting from its location, the city has two international passes connected to Kyrgyzstan, so our guests are able to have a trip in Kyrgyzstan, too.
Irkestan pass:
Irkestan pass is located on the alluvial plain of the kizilesu river base at the junction of the Kunlun mountains and the western Tianshan mountains (commonly known as the old Kuomintang barracks), at an altitude of 2845m. It is about 252 kilometers away from Kashgar, an important city in southern Xinjiang, 260 kilometers away from artosh and 260 kilometers away from Osh, an important city in Kyrgyzstan.
Turgart pass:
The pass is bordered by the region of narun in kyrgyzstan.Is located in kezile sukeerkezi autonomous prefecture wucha county toyun township.It is also an important gateway to central Asia, South Asia, west Asia and Europe.
(click here to know more about Kyrgyzstan)
Most Popular Overland Tour Packages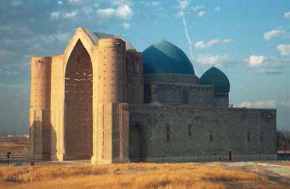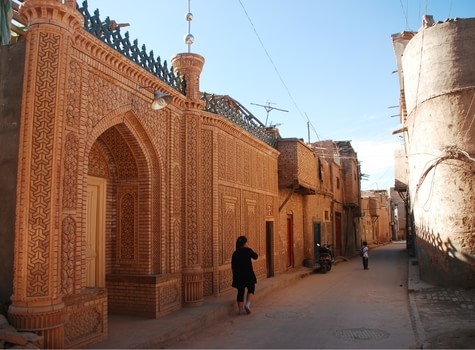 14 Days Kazakhstan & Kyrgyzstan Essence Tour       16 Days Tour to Kyrgyzstan, Uzbekistan and Kashgar